Located at Rock Hill Farm in the community of Welsh Run between Mercersburg and Greencastle, Pennsylvania - 12995 Bain Rd, Mercersburg, PA 17236. Just a short 20-minute drive from Hagerstown, we are convenient to our Maryland Visitors too! We are always happy to see new faces and returnees exploring our site enjoy the Cultural and Natural resources.
Parking is best at the Welsh Barrens Visitor Center, where a notice board will orientate you for your visit.
2023 Hours -
Grounds and Trails Open Daily from Dawn to Dusk
Historic Programming in the Cabins every Saturday from 10am to 5pm
Visitor Center (Additional Exhibits, Gift Shop, Toilets) - Saturday's 10am to 5pm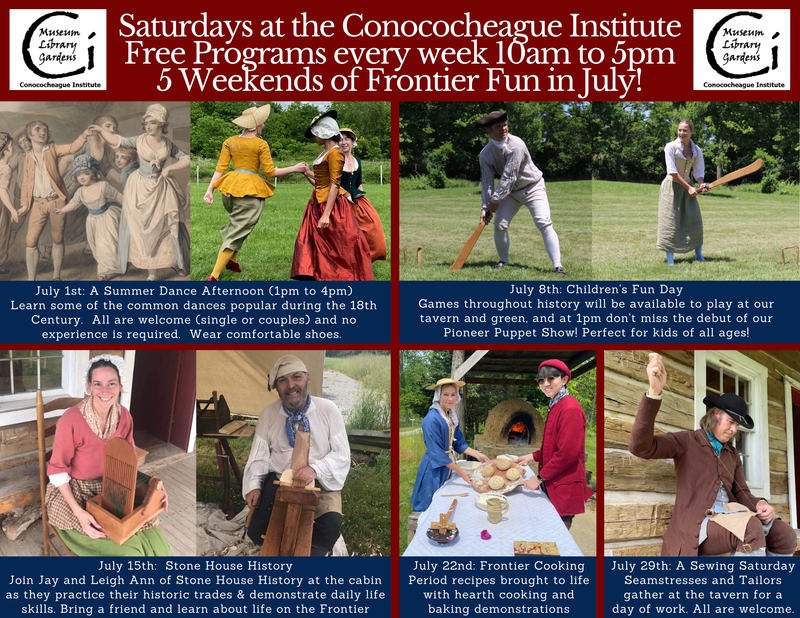 -------------------------------------------
Library/Genealogy - By Appointment year round
School programs - By Appointment year round
-------------------------------------------
We hope to see you soon!
We have several Nature Trails, including a Cemetery walk that crosses the Welsh Run three times, a Wetlands Pond loop and all they are great for easy walkers.
Contact us to arrange group tours
Gift shop with Colonial-style toys and games, local history books, local handicrafts, and other frontier-inspired items
We accept payment by cash, check, Visa, MasterCard, or Discovery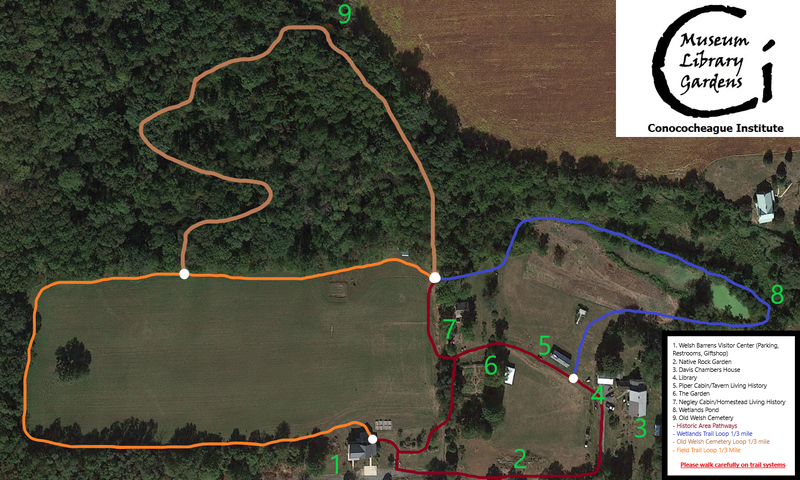 NOTE:
Touring the site includes walking on uneven ground and maneuvering through 18th and 19th-century structures, including stairs
Pets are allowed and encouraged on our grounds, but our policy maintains that they are controlled on a leash. Please be responsible and pick up after your pet's waste for the enjoyment of all
Animals are prohibited inside public buildings, with the exception of service animals
As a family-friendly area, no Alcohol or Fire-arms are permitted to be brought on-site without prior approval
CI is on the National Register of Historic Places for its Archaeological significance. Metal Detecting is illegal anywhere on our grounds.