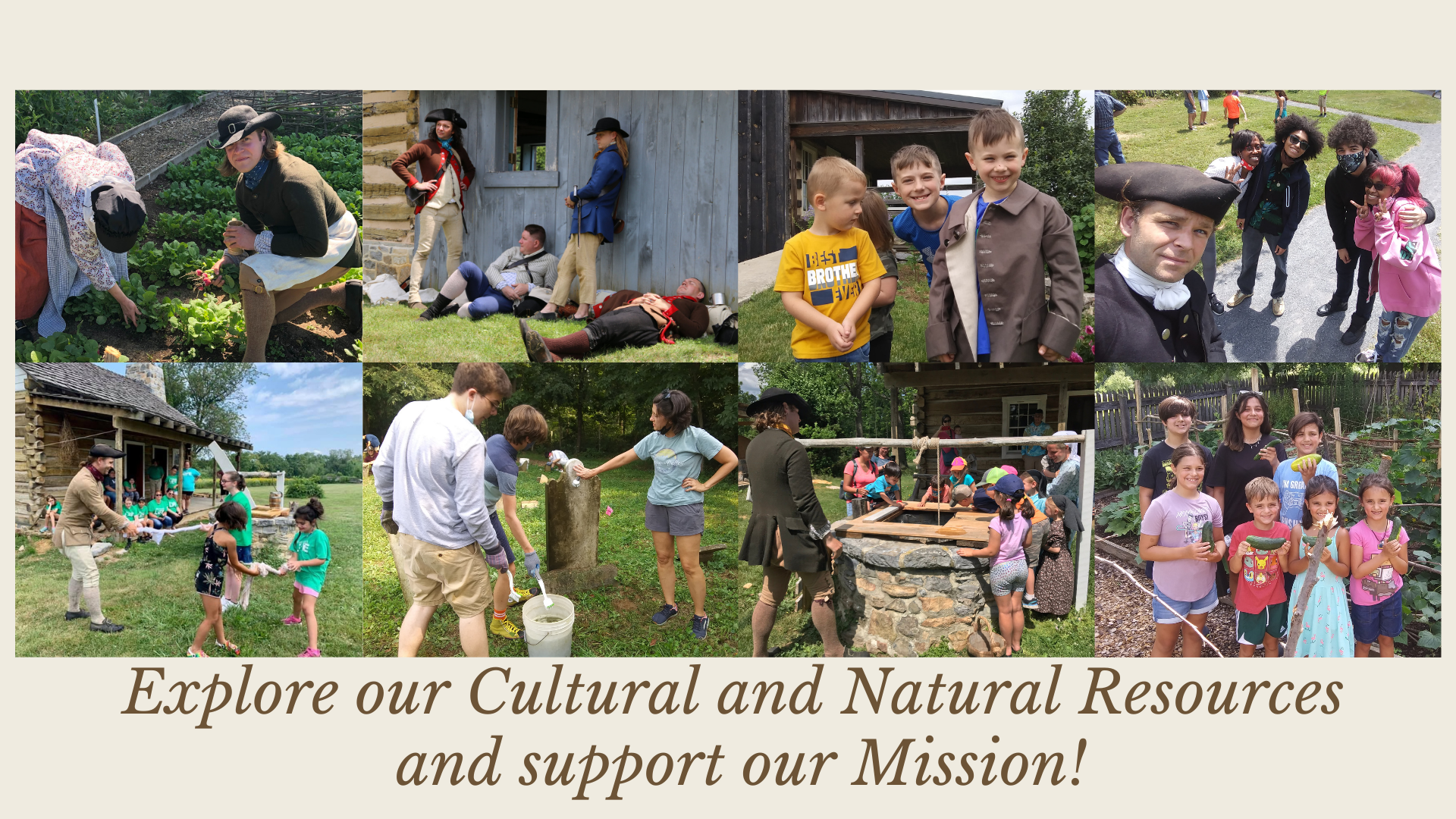 Dear Members and Friends of The Conococheague Institute:
Since its founding in 1994 by Dr. John Stauffer, the Conococheague Institute has striven to serve as a steward of the cultural and natural history of the West Conococheague and Welsh Run region. Well known for its preservation and research of the early Welsh, Scotch Irish, and German settlements of Franklin County, CI also maintains important natural habitats (with some rare and endangered species) across its 30 acres.
Despite the COVID-19 crisis, CI has persevered and actually come out stronger than ever. By providing a safe place for families to learn about their cultural heritage, and a relaxing natural environment to explore the beauty of nature when so many people were stuck at home our presence in the local communities has grown.
To give back to the community that has supported us through the decades, in 2020 we held five free "Open Air" events with demonstrations of 18th Century crafts and skills as well as Birding and Botany walks. Each was widely received with visitor numbers growing at each event. Large gatherings being unavailable these smaller events proved an enormous success. In 2021 we held several larger free events with each becoming more popular than the last.
We also increased our commitment to education: After making revised programming for COVID, adding engaging and immersive activities and following curriculum guidelines our Education programs have proved an incredible success. In fact, the number of children participating in tours in the last year exceeds the total number for the preceding years combined! We will continue to inspire a life-long love of History and Nature by providing unique opportunities to create and explore. But, like the founding families of this County, we can't do it alone, and that's why we need YOUR help!
Please consider making a tax-deductible donation to The Conococheague Institute so we can continue to foster visionary, hands-on learning for many years to come!
Your support now will help us achieve our mission to share knowledge and encourage scholarship of the inhabitants of the Conococheague Frontier through preservation, education, and research. If you have been considering a gift or a pledge to The Conococheague Institute, now is the time!
Your tax-deductible gift of any size does make a difference.
You can donate online through PayPal, or mail a check payable to The Conococheague Institute at:
The Conococheague Institute
12995 Bain Road
Mercersburg, PA 17236.
Or stop by in person and talk to us about how your donation can make a difference. We are available by appointment, and the Visitor Center is open Saturdays from 10 am to 5 pm.
Donate to a specific goal! We now have a Funded Project List! Click here for more information

Become a Sustaining Donor
Every week we aim to provide a relaxing natural environment to our visitors, and historical programming to keeps the early American cultural heritage alive.
For those that support us through donations, we now have the ability to accept recurring donations online via PayPal. Remember all donations are tax deductible.
Thank you for your support!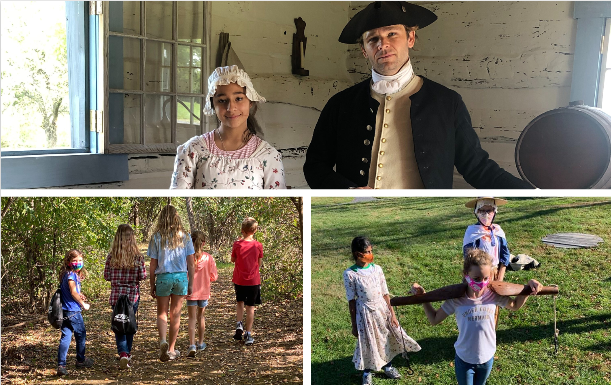 Lucas Lapole Memorial Fund - Providing a foundation to ensure Interns develop the career skills they need.
For several years now CI has maintained a memorial fund in honor of Lucas Lapole, a former CI intern, turned staffer who tragically passed away in 2018.
This fund is solely to be used to benefit interns to the Conococheague Institute either through stipends or hiring. By enticing and training students in historical preservation and museum management we not only benefit their own career development, but ensure CI has a constant stream of fresh ideas and energy.
If you would to support this future development simply note "Lapole Memorial Fund" in the notation of your check donation or add a note to your PayPal contribution.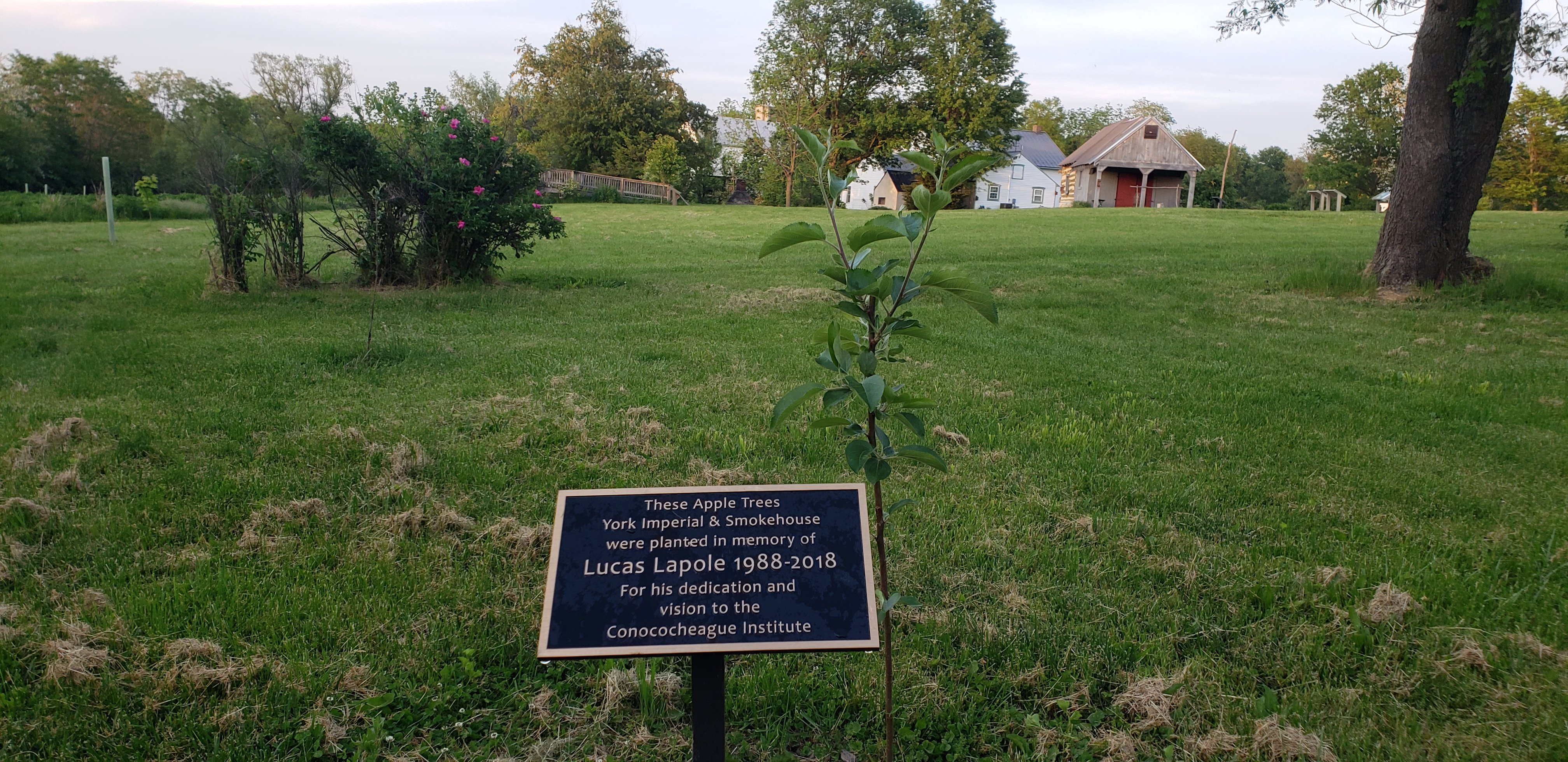 If you have already given to The Conococheague Institute this fiscal year, thank you.
If you have any questions about your giving record, please contact The Conococheague Institute at 717-328-2800 or send an email to mwedd@cimlg.org. Thank you for your continued support!
Sincerely,

The Board and Staff of the Conococheague Institute
Estate Bequests
As a more lasting gift, you may wish to consider remembering C.I. in your estate planning. Our Executive Director, Matthew Wedd would be happy to speak with you about opportunities available to assure future generations remember our shared heritage.
Other Ways to Give:
Appreciated Securities:
Giving stock may be tax advantageous.
Planned Gifts:
Wills & Bequests
Charitable Gift Annuities
Life Insurance Policies
Charitable Remainder Trusts
Call the Conococheague Institute at 717-328-2800 or email mwedd@cimlg.org for additional information.
Thank you for your donation!
Use Giving Assistant to save money and support Conococheague