The Lay of the Land
Understanding where the founding families of this region lived can be extremely tricky. The Conococheague Institute actually straddles two 18th Century Davis families' properties (Philip on the south side, John on the north).
As the original lands were divided by sons and sold off it gets harder and harder to envision these areas from the modern perspective.
Historical Societies and Antiquaries have been diligent over the ages in preserving these deeds in books and maps which allows us to continue to treasure our Cultural Heritage.
Thanks to the work of Volunteer Barry Elliott of Greencastle, a project has begun to map these Early Franklin County land surveys digitally using Google Earth.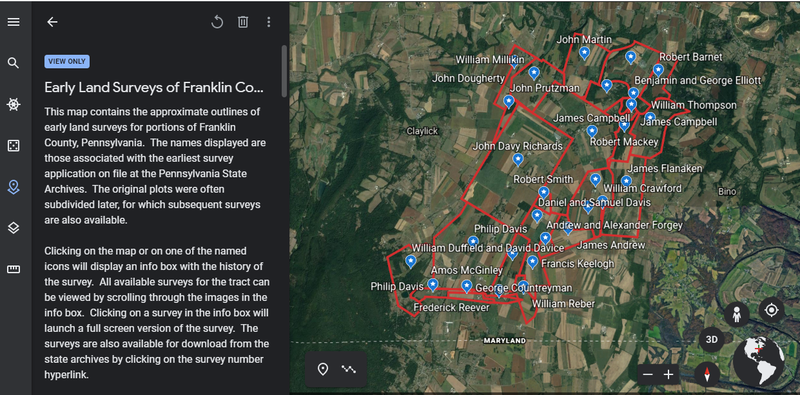 Click the link below to start exploring the old frontier!